The ALERT Academy Campus is home to programs and events focused on discipleship and equipping others to live out their Christian faith.
Our 2250-acre campus features dormitories, dining rooms, classrooms, chapel, auditoriums, sports complex, airstrip and aircraft hangar, campground, lake, 400-meter track, rappelling/climbing tower, obstacle course, low ropes course, 3-court indoor gymnasium, baseball diamonds, soccer field, sand volleyball courts, and miles of wooded trails.  
DORM ROOMS
Rooms hold a double bed, bunk and single—sleeping 5 people. Private Rooms have access to their own bathroom, while Semi-Private rooms share bathroom accommodations with the adjoining room (ideal for larger families or for sharing with friends).
Private Room $90
Semi-Private Room $75
CABINS
These cozy, air-conditioned cabins hold three (3) twin beds: one bunk and a single. You have access to the Pine Lodge for a common area, kitchenette, and bathrooms. Bedding, pillows, and towels are also provided for all cabins.
Cabin $40
Tent beside Cabin $20
CAMPSITES
Sites have access to our bathhouses with large restrooms and shower facilities. Campsite rates accommodate up to 6 individuals. Extra $2 per additional person, age 4 and above.
Premium Full Hookup $50
Full Hookup 50 AMP $45
Full Hookup 30 AMP $40
Electric/Water 50 AMP $35
Electric/Water 30 AMP $30
Electric $25
Primitive $20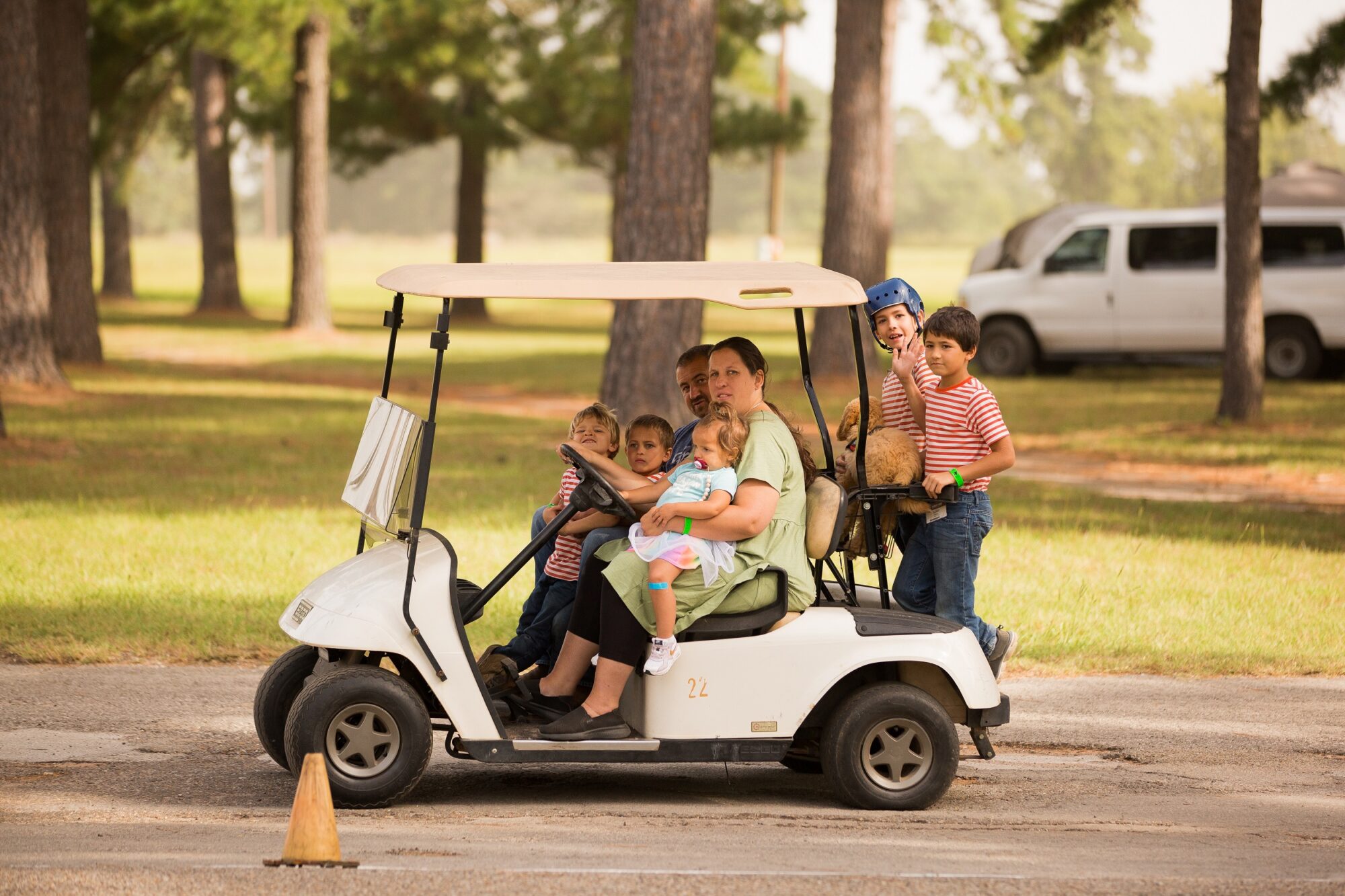 Golf Cart Rentals
If you would like to rent a golf cart for the week, you're welcome to contact the following vendors:
Golf Car Ranch
903-769-3600
Dowdle Motor Sales
903-882-7335